Do you want to book more clients, save time and grow your wellness business?

Are you sick of wondering how to market yourself and develop your brand online?

What if you had a professional website that attracted your ideal clients and helped you earn more money doing what you love?
Here's a secret: You can!
(and I'm going to help!)
You need a website for your wellness business...now what?
Does any of this sound familiar?
You need a website to grow your business but have no idea where to start or how it works
You've tried to make your own website but end up spending a TON of time only to end of frustrated and disappointed with the result
You have a website but don't know how to update it without the help of someone else
You'd like to have a professional website but don't have a budget for an expensive project like that right now
If you're shaking your head yes, then this course is for YOU!
Website Enlightenment will show you the exact steps you need to take to create a beautiful website for your business that will help you grow your clientele and save you time and money!
...And you can do it in just 4 weeks (or LESS)!

When you have an enlightened website, you:
Can update your website by yourself, super easily without knowing any code
Grow your client base on autopilot
Never stress about tedious, time-sucking tasks that can be automated
Have more time to focus on doing the work you actually enjoy
Feel proud of your website because it truly reflects your potential and attracts your ideal clients

But if you're like SO many other wellpreneurs, you know that you need a legit website for your business but you just have no idea where to even start!
Maybe the thought of hiring someone to design your website seems overwhelming or too expensive but the thought of doing it yourself seems impossible.

Maybe you've tried to build your own website and it just isn't working for you.

Or maybe you've never had a website and you're a little nervous to put yourself out into the online world.
I hear you!
Believe it or not, I've been there, too! When I first started learning to code, I wanted to practice by building my own blog. It was nerve-wracking to make the decision to actually buy a domain name and put myself out there because I knew it was the first step toward "being seen" in the online space.
I also felt totally overwhelmed by the thought of building my own site, but at the time I didn't have a budget to hire anyone and I didn't have the skills I do now!
These days, my entire business is based through my website and the systems I've automated to support its growth. I know first hand what it takes to create a powerful website that will do a lot of the work for you.
That's why I completely understand the situation you're in!
I created Website Enlightenment to package my 10+ years of website expertise into an easy to follow guide that show you how to do the same thing, step by step.
Website Enlightenment will teach you...
Step-by-step instructions for getting a domain name, setting up a hosting, installing and setting up Wordpress

How to find the right design and layout for your website

Tips for incorporating your brand into the visual layout

Optimizing your website for increased engagement from potential clients

The most important pages and content no website should be missing

The best ways to automate email and social media marketing

Top 10+ must-have plugins for marketing, SEO, security, etc

Mistakes to avoid on your business website

+ SO much more!!
This course will be available starting in May 2018.
Pre-enroll now and save! (the price goes up to $197 at launch)
This course is not open for enrollment.
Your Instructor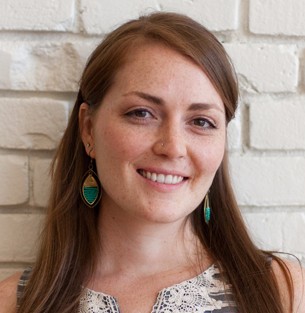 Hi, I'm Taylor. I'm the web designer + developer + dreamer-upper behind Code Love Creative. I help yoga teachers and wellpreneurs transform their vision into an online presence that's easy to love. With a background in marketing, yoga teaching and 15+ years experience creating for the web, I want to share my skills and experience with intentional business owners and wellpreneurs like you!
Frequently Asked Questions
When does the course start and end?
This course will launch in May 2018. You may pre-enroll before to get the early bird pricing. Once enrolled you will have access to the course admin area with a welcome message. The course content will be added when the course launches in May. The course will be self-paced which means all content is available upon launch and can be completed at your convenience and you will have unlimited access.
What if I am unhappy with the course?
I created this course to help my fellow yogis to grow their business and a life that they love! However, my skills and knowledge will only go so far. Once you are enrolled in this course it's up to you to utilize all of the material. If after completing the course you are unsatisfied with your purchase, contact me within 30 days and you will receive a full refund.
This course is not open for enrollment.